Tawaki - the Fiordland Crested Penguin
Tawaki, or Fiordland Crested Penguins Eudyptes pachyrhynchus can only be seen in the southwest corner of New Zealand's South Island, most easily along the Lake Moeraki coastline.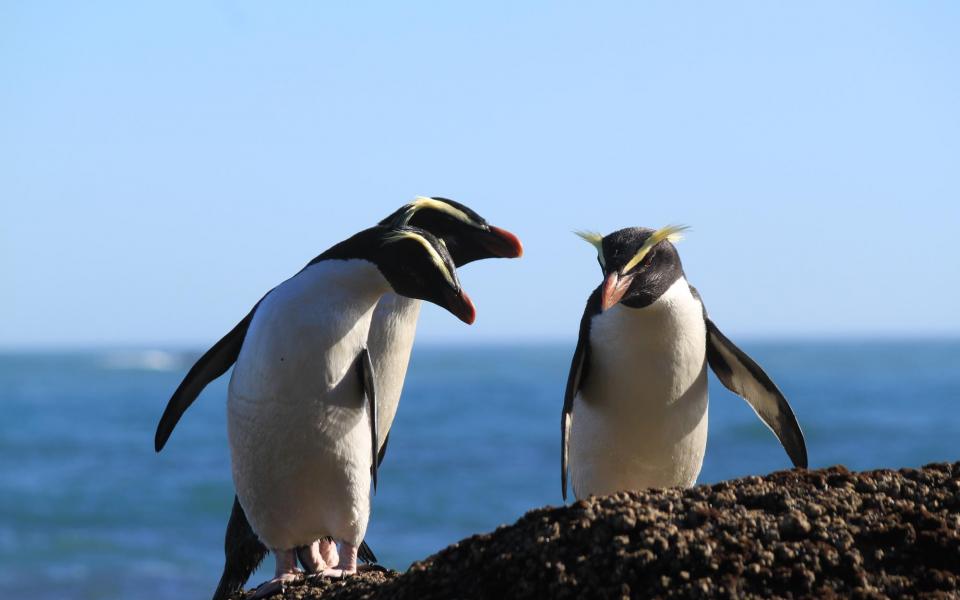 Tawaki Penguins on the Lake Moeraki Coastline
Their total population is an estimated three thousand pairs. Around 10% of them are found around Wilderness Lodge Lake Moeraki. While much of their lives is spent navigating the open oceans, they return each year to breed in coastal rainforest between July and early December.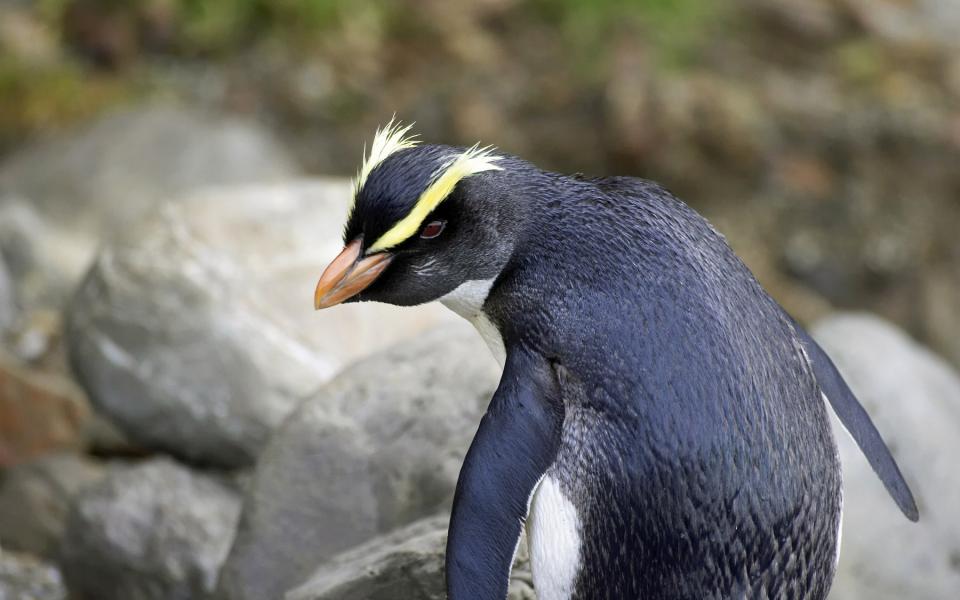 Tawaki Penguin
Watching Tawaki penguins on Moeraki's wilderness beaches is a truly special wildlife experience. These are wild creatures and this is their realm.
Walk from the lodge to Monro Beach, or join a guide to several protected sites and watch these delightful birds. Since 1989, we have offered guided trips to view penguins under a special Conservation Department guiding licence.
Imagine yourself sitting quietly on a remote coast as penguins emerge from pounding surf, hop across the sand & make their way into the rainforest...
In small groups we walk through towering rainforest to the coast and sit quietly by the shore. With eggs to incubate, followed by hungry chicks to feed, Tawaki use the beaches as thoroughfares between their nests and the Tasman Sea. Marvel at their comic antics and 'rockstar' appearance and capture that photograph of a lifetime. This is wildlife in the truest sense of the word.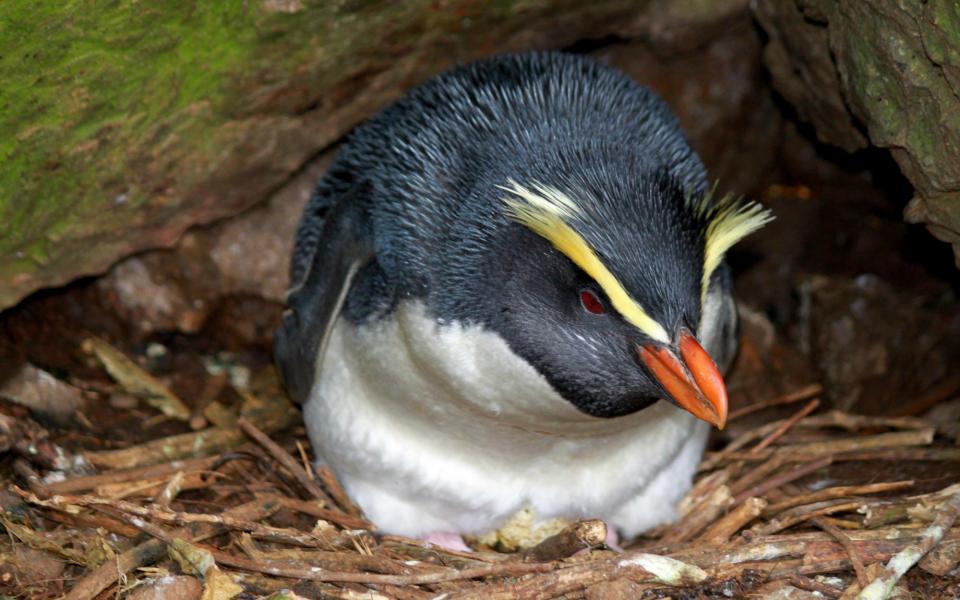 Tawaki - The Rainforest Penguin
Wilderness Lodge Lake Moeraki is intimately involved in protecting the penguins and works closely with the Department of Conservation. Our trips are carefully run with and do everything possible not to disturb these birds. In 1994 the Wilderness Lodge ran a successful campaign to establish a Wildlife Refuge to protect penguin colonies from domestic dogs and ever since has patrolled the coast to ensure the area is kept dog-free. We also control introduced predators such as rats and stoats (weasel family) and monitor penguin breeding. The Wilderness Lodge is the only company licensed act as a guide to certain sensitive sites.
Photographers will find themselves captivated by these endearing birds
Those keen on photography may be interested in a day of Exclusive Guiding tailored around weather, lighting and tides to give you the best opportunities to capture these wonderful birds through your lens.
Please feel free to contact us with any specific questions.
Tawaki Penguin Info Sheet - Wilderness Lodge Lake Moeraki