Guided Nature and Sheep Farm Adventures
Join naturalist and sheep farmer guides to explore the heart of the Southern Alps. Discover alpine valleys and mountain lakes, search for rare wildlife and experience life on a working sheep farm.
These exciting guided nature adventures offer something for everyone.
kayak tranquil mountain lakes

get 'hands on' on a real working sheep

hike mountain trails

join expert naturalist guides

learn about merino wool from a sheep farmer guide

assist with practical conservation projects

immerse yourself in the natural world

discover Southern Alps plants and animals

feed orphan lambs on the farm

Starry Southern Sky
---
Experience Wilderness Your Way...
| | Included in the tariff, our daily activity offers a fascinating introduction to natural history & farming life. |
| --- | --- |
| | These are offered at an extra charge and are great for exploring further afield. |
| | Hire your own guide for a day of fully customised discovery. |
| | Hike 25km of private walking trails, explore the farm & National Park. |
Join expert guides to discover the spectacular Wilderness Lodge property & explore neighbouring Arthur's Pass National Park.

Wilderness Lodge Arthur's Pass provides the perfect base for exploring the Southern Alps
Complimentary Guided Activities
A daily complimentary guided nature or farm activity is included in the tariff. These are fun, engaging and informative (generally around 1.5 hours duration). They are not too physically demanding. Every second afternoon we offer our famous sheep farm tour.
Some of Our Complimentary Activities

| | |
| --- | --- |
| High Country Sheep Farm Discovery | Let a real sheep farmer introduce you to life on the farm. Watch sheepdogs work, handfeed tame sheep and learn about shearing and merino wool. |
| McKay Moa Forest Adventure | A relaxed walk to explore the Wilderness Lodge reserves. Learn about bizarre 'moa shrubs' and enjoy panoramic mountain views. A great trip for learning about the Wilderness Lodge conservation projects. |
| Birds & Special Plants of the Beech Forest | Explore the mossy beech forest surrounding the lodge. Search for orchids, watch birdlife and see manuka (tea tree) recolonise the grasslands. |
| Stars of the Southern Sky | Join a guide to learn the stars of the southern sky. Spot constellations, satellites and planets. The clean air and lack of light pollution here makes for brilliant clear skies. |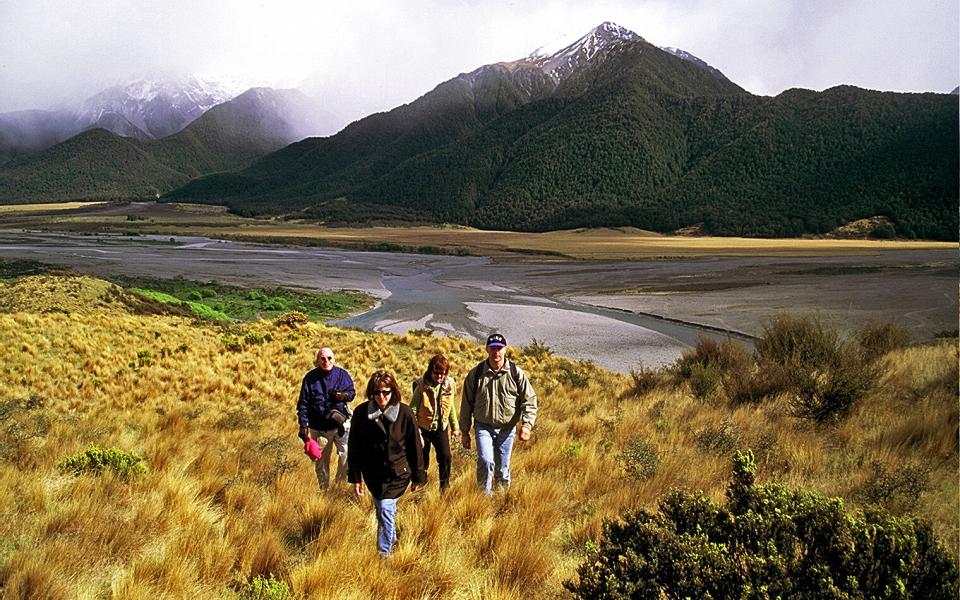 Guided Walk on the Wilderness Lodge Property
---
Half & Full Day Guided Trips
Our longer guided wilderness adventures are a great way to explore further afield with a small group and skilled guide. These are timed to fit with weather and conditions and may be booked on your arrival. Duration is generally 3-6 hours and prices range from NZ$140 - $250 per person.
Some of Our Half and Full Day Trips

| | |
| --- | --- |
| Upper Otira Alpine Adventure | A superb challenging summer hike. Climb high into a glacial basin and enjoy mountain panoramas, alpine flowers, cascades culminating in a mountain picnic below Mt Rolleston. |
| Limestone Castles & Easy Kayaking | A relaxed guided tour/walk to a landscape made famous by the Narnia film 'The Lion, the Witch & the Wardrobe'. Paddle a gentle mountain lake and enjoy lunch amongst natural limestone castles. |
| Southern Alps Mountain Hike | Traverse beech forest to open mountain tops high above the Waimakariri River. Learn about alpine plants and enjoy lunch at a historic hut which once sheltered shepherds when this area was part of the Wilderness Lodge farm (now Arthur's Pass National Park). |
| Wonderful Waterfalls of Arthur's Pass | A special trip for waterfall and photography enthusiasts. Visit waterfalls and cascades throughout Arthur's Pass National Park and explore 'bonsai' mountain beech forests. Picnic beside a mountain stream. |

---
Exclusive Guiding
Hire a private guide for a day of exclusive wilderness discovery. This can be fully customised to your particular interests and fitness level. It is perfect for photographers, botanists and other special interest travellers or those wanting to pack the most into their stay. Exclusive guiding must be booked in advance.
Maximise your Wilderness Lodge experience with a fully customised day of discovery.
The charge for exclusive guiding is NZ$1335 per day for 1 or 2 people. This charge covers your personal guide, refreshments, picnic lunches, transport, conservation licence, 15% tax and equipment (kayaks etc). Additional persons are charged at NZ$374 pp. A 50% surcharge applies on NZ public holidays.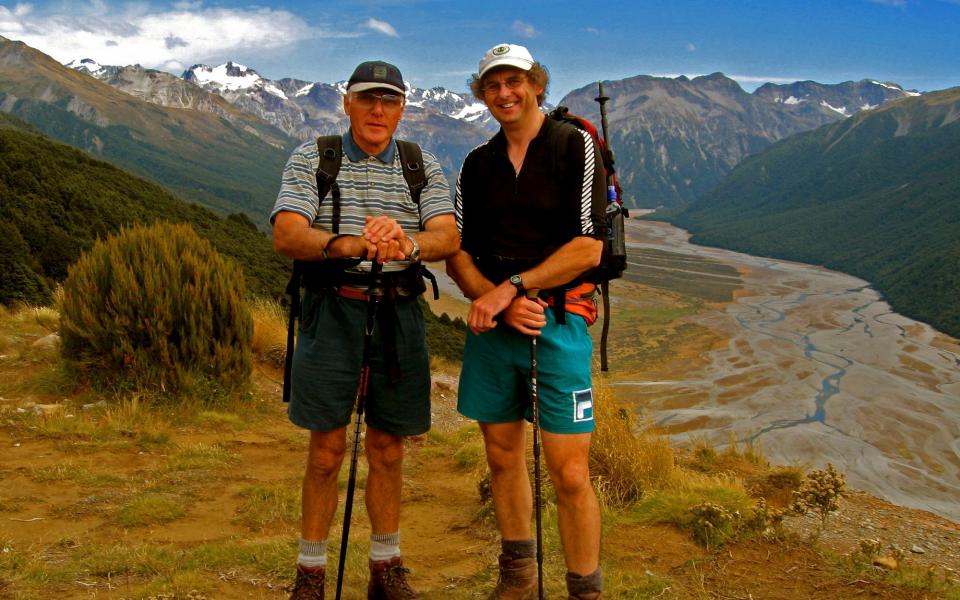 Hike Arthur's Pass National Park
---
Self Guided Discovery
Wilderness Lodge Arthur's Pass offers plenty of options for exploring on your own. A network of private walking trails extend through the forests, across the farm and into the mountains. Or you may want to visit the neighbouring National Park. The lodge can provide maps and interpretive trail guides.
Sometimes you just want to do your own thing, in your own time.