Guided Nature Adventures
Join a team of naturalist guides led by conservation biologist & Wilderness Lodge founder, Dr Gerry McSweeney. Explore a natural paradise, almost unchanged from the time of first human arrival. Search for wildlife, explore untamed rainforest and wild seacoast, kayak pristine lakes and fish for brown trout.
take the path less travelled

kayak pristine Lake Moeraki

discover a wildlife photography paradise

watch shy tawaki penguins

join a journey of nature discovery

fish for renowned Moeraki brown trout

handfeed river monsters, NZ longfinned eels

hike rugged Tasman seacoast

explore secret rainforest waterways

The Moeraki night sky will leave you in awe
Experience Wilderness Your Way...
| | Included in the tariff, our daily activity offers a fascinating introduction to natural history & wildlife. |
| --- | --- |
| | Offered at an extra charge and great for exploring further afield |
| | Hire your own guide for a day of fully customised nature discovery. |
| | Explore the nature trails, kayak the lake or hire a rod and fish for brown trout. |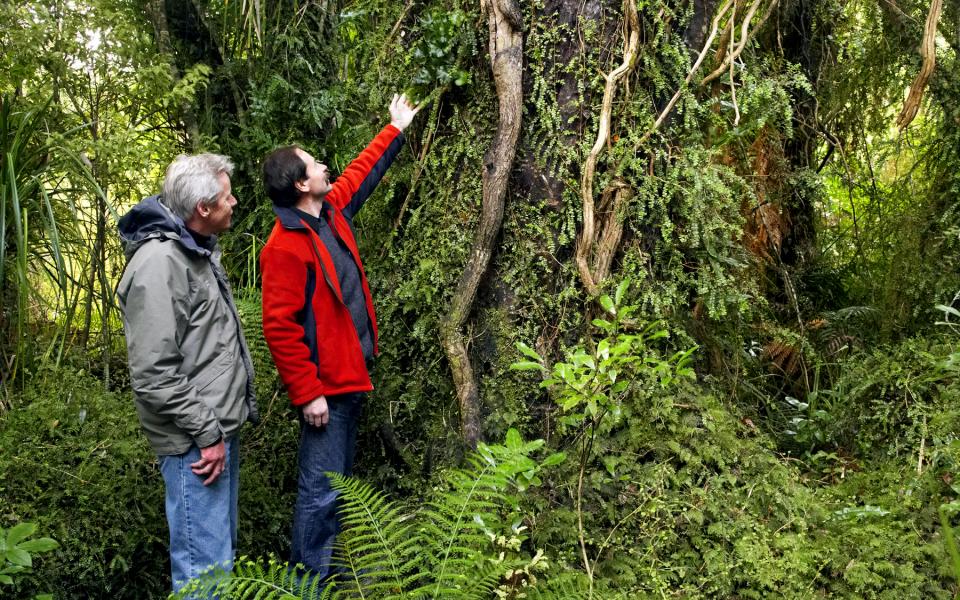 Discover the Rainforest
---
Complimentary Guided Activities
Each day, one complimentary guided nature activity is offered to guests. These daily trips are fun, educational and interactive. They are generally of around one hour duration and are not physically demanding.
Lake Moeraki is a paradise for active travellers, nature enthusiasts & wilderness seekers
Some of Our Complimentary Activities

| | |
| --- | --- |
| The Interior of the Rainforest - A Step Back in Time | Discover 1000 year old trees, orchids, and a myriad of ferns. Search for birdlife & learn about the conservation campaigns that saw these rainforests protected in perpetuity as a World Heritage site. |
| Freshwater Ecology of the Moeraki River | Learn about the inhabitants of a waterway teaming with life. Discover tiny invertebrates that support a complex food web and handfeed giant freshwater eels |
| Learn Easy Kayaking | Join a trained guide to paddle our safe and stable kayaks. Explore the calm waters of Lake Moeraki and watch waterbirds, spot trout and experience absolute serenity. |
| Night Sky & Glow Worm Discovery | After dinner take a stroll to learn about the stars of the southern sky and see glow worms light up the rainforest |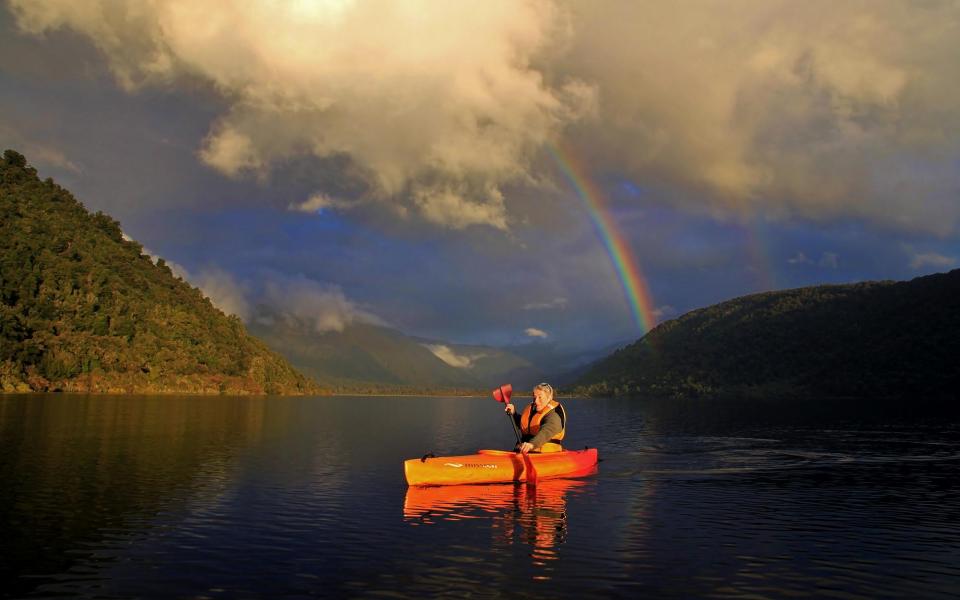 Kayak Lake Moeraki
---
Half & Full Day Guided Trips
Explore further afield with a skilled guide and small group on our longer guided wilderness adventures. The programme will be explained on your arrival and activities don't need to be booked in advance. Duration is generally 3-5 hours. Prices range from NZ$125 - $240 per person.

Some of Our Half and Full Day Trips

| | |
| --- | --- |
| Wilderness Seacoast: Penguins & Fur Seals Challenging Adventure (harder) | The Wilderness Lodge's 'signature walk' traverses dramatic seacoast. Scramble over volcanic boulders, climb through rainforest and enjoy tea beside a tumbling waterfall. See fur seals year round and penguins from Aug - early Dec. |
| Wilderness Seacoast: Hector's Dolphins & seashore ecology (easier) | A gentle walk along a beautiful yet rarely visited piece of coast. Discover rockpools, islands, coastal caves, and see the world's smallest marine dolphin, Fossick for wave-sculpted driftwood, jade & other gemstones. |
| Tawaki Penguin Discovery | Walk an unmarked trail to a spectacular beach. Watch the world's third rarest penguin make their way between the Tasman Sea and their rainforest nests (Aug - early Dec. only) |
| Moeraki Rainforest Walk, Kayak and Beach Discovery | Hike majestic floodplain forests then kayak a calm lagoon to the coast. See the world's most epiphyte (perching plant) laden tree (101 species!), and search for gemstones on deserted West Coast beach |
| Moeraki Pack Track & Historic Hut "Tramping" Adventure | Until 1965 the Moeraki Valley could only be access on foot. This little-used trail now provides access to the upper valley. Cross a swing-bridge spanning thunderous rapids and enjoy lunch in a historic hut. |

See tawaki penguins on West Coast wilderness beaches
---
Exclusive Guiding
You can hire a private guide for an exclusive day of wilderness discovery. The day can be fully customised to your particular interests and fitness level. This is perfect for photographers, botanists and other special interest travellers, or those wanting to pack the most into their stay. Exclusive guiding must be booked in advance.
Maximise your Wilderness Lodge experience with a fully customised day of discovery.
The charge for exclusive guiding is NZ$1335 per day for 1 or 2 people. This charge covers your personal guide, refreshments, picnic lunches, transport, conservation licence, 15% tax and equipment (kayaks etc). Additional persons are charged at NZ$374. A 50% surcharge applies on public holidays.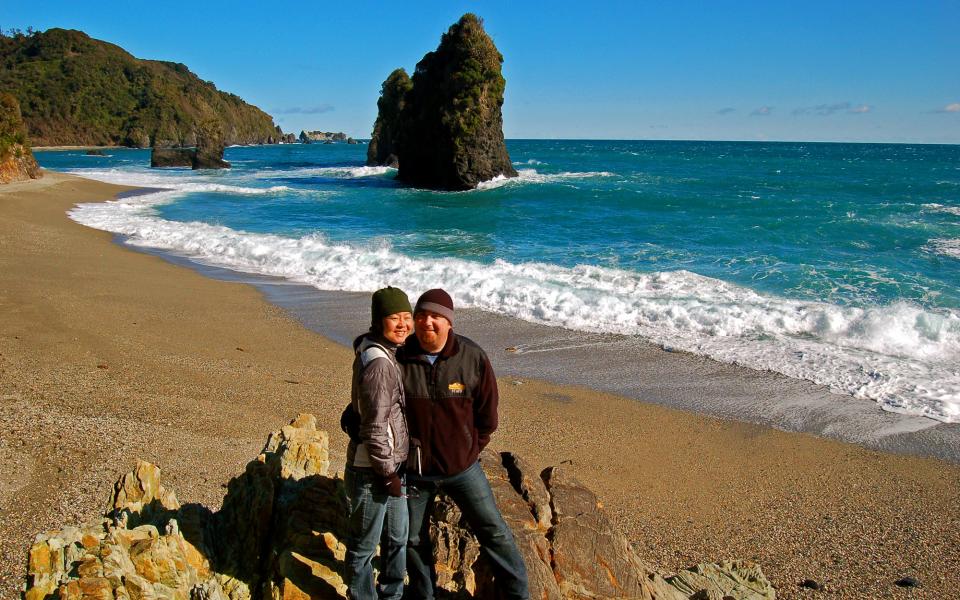 West Coast Wilderness Beaches
---
Self Guided Discovery
Wilderness Lodge Lake Moeraki offers plenty of options for exploring on your own. A network of walking trails extend through the forests, along the waterways and out to the coast. The lodge can provide maps and interpretive trail guides. A fleet of kayaks sit at the water's edge and you can paddle Lake Moeraki at your leisure.
Sometimes you just want to do your own thing, in your own time.
Fishing equipment may be hired from the lodge if you want to experience the renowned Moeraki brown trout fishery. We can provide spinning gear, organise a licence and give some pointers about where to try your luck. The chances of hooking a nice fish are good. There are no local fly fishing guides in this area.

search for shy and secretive threatened species